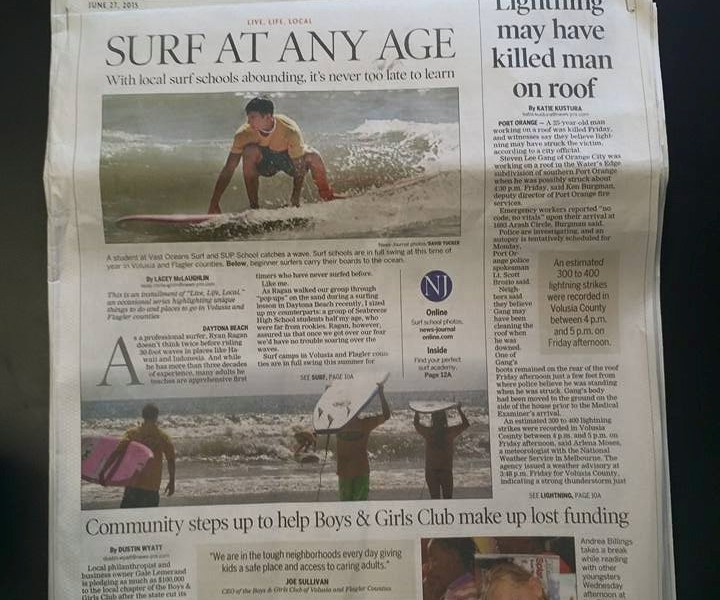 Vast Oceans on front page of News Journal
Woke up today very excited and surprised by a 7am message congratulating me (Ryan Ragan).  It seems that Our business Vast Oceans Surf and Sup was on the front page of the News Journal.  My business  associate Ricky Gehris from Stoked Surf and I are humbled and grateful for the outpouring of support.
https://www.vastoceanssurfandsup.com our new business received the cover of the morning paper in the Daytona Beach News Journal and it included a several page story inside.  It is true that with determination, passion & hard work good things can happen.  A wise friend recently told me to be truly successful is not always easy or else everyone would do it.  I am very fortunate I like making people smile, have an incredible business partner, and incredible friends across the globe.  Combine that with loving what I do 🙂   Surfing has truly given me so much!!
Look at the full story here
http://www.news-journalonline.com/article/20150627/NEWS/150629605/101040?Title=Surfing-in-Daytona-Beach-Never-too-old-to-learn-&tc=ar
Ryan Ragan.